Hard Wired Intercoms, Wireless Intercoms, GSM Intercoms. A majority of electric gates are fitted with an intercom system in order for the house owner to communicate with the entrance. Wired and wireless intercom systems are available. The cost and the work involved in running cables for wired intercoms dictates that a wireless intercom system is often favoured.
TPS offer two types of wireless intercom system to suit specific requirements:
GSM Intercom System:
GSM intercoms use cell phone technology and a network service provider (i.e. Vodafone, O2 etc). A caller at your gates presses the call button on the intercom and it will call your existing telephone in the house. You can speak with the entrance and open the gates from your existing telephone. This type of intercom saves fitting any additional equipment or cabling within your house. There is no limit to the range of this type of intercom system. The GSM intercom can be programmed to call your landline number or your mobile phone number, which means that you can answer calls and operate your gates anywhere that you have a phone signal (whether you may be at work or even abroad).
Wireless (Radio) Intercom:
Using either a Radio or Dect system, a wireless intercom will have a range that is dependent on the installation site. With clear line of sight and no interference a range of 80 meters can be achieved. This type of intercom has a call station at the entrance and a stand-alone intercom handset within the house. (Further intercom handsets can be added to a maximum of three). A handset located at the front of the house (closest to the entrance) will provide the best range.
Intercom and Keypad Combination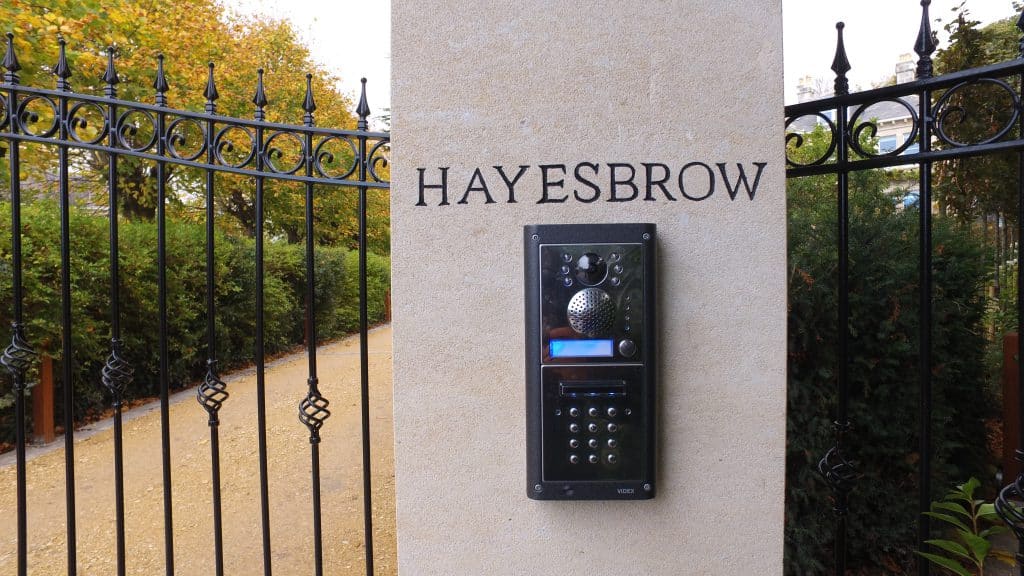 Most of the intercom systems that TPs install combine an intercom and a keypad in one unit. The keypad allows operation of your gates upon entry of a four digit code. This code can be altered using a master code when required. TPS supply well tried and reliable intercom systems from trusted suppliers. These are robust intercoms in steel cases. They are illuminated for night-time use and smartly designed to compliment your entrance.
Our handcrafted gates