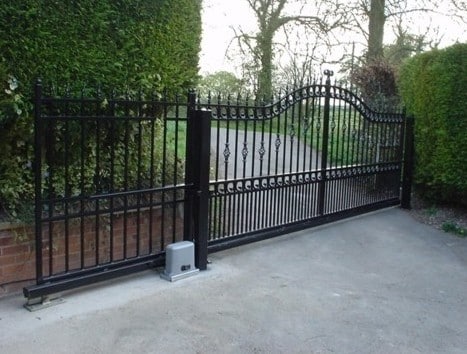 TPS supply and install good quality gate operators and control systems from Europes leading manufacturers. We have strong relationships with UK suppliers and use proven equipment for good results. It is essential that the correct equipment is specified and fitted within specific parameters if your electric gates are to be reliable and have longevity.
There are many factors that will dictate which gate operators should be used in specific circumstances including: Gate size, Gate material, Wind effect, Post size, Hinge position, Regularity of use, Location of the gates, Control system required.
Why choose TPS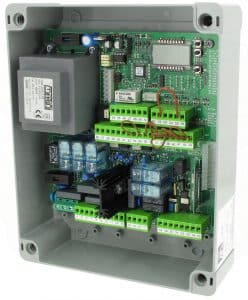 Plumbers for plumbing, electricians for wiring, builders for building and gate automation specialists for your electric gates and you will not go far wrong. If you are going to pay a tradesman for his work it follows that you would pick the right trade.We are often called out to gate automation systems that have been installed and abandoned by electricians only to find they have the wrong equipment for the job which is beyond returning to the supplier due to looking very second hand. A negative and expensive result.
TPS have installed hundreds of electric gates over the past 20 years throughout the south west of England and have the knowledge and experience to supply you with the right system for your needs. (Advice, or possibly a rant ?! ) We highly recommend that gate automation equipment is installed by specialist gate installers and would underline the fact that this is a specialist trade carried out by trained professionals.
Premium Design
Our electric gates are designed specifically for your needs.
Quality Support
We offer 24/7 support for your newly fitted gate.
Guarantee
All work Guaranteed in line with regular servicing & maintenance.
Build Quality
Our electric gates are built to ISO 13857 standards.
FAQs
Yes. This is often possible.
Gate operators need to be fitted to accurate dimensions in relation with the gate hinge/s and to a strong mounting point. We would need to carry out a survey and understand your expectations before confirming the suitability of your existing gates.
Our handcrafted gates