Electric Gates: How to Choose the Perfect Gate for Your Property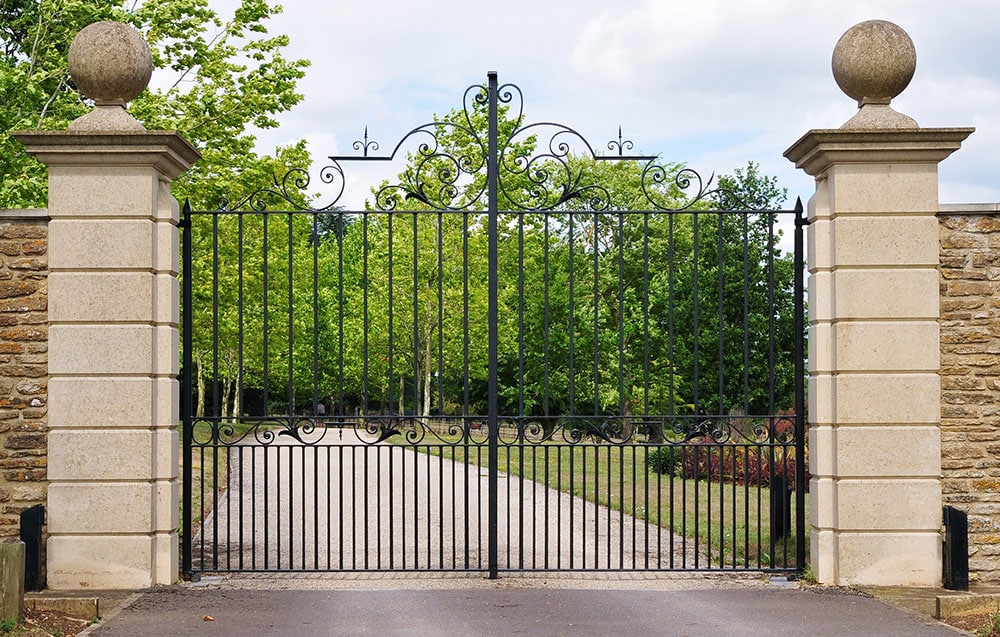 The decision to invest in a high-quality electric gate for your property is one that comes with many advantages. This includes privacy, protection and the high-end appeal it gives your home. Automated and electric gates are also highly practical and convenient because there is no need for you to get out of your vehicle to open or close it.
If you are uncertain as to what type of automated gate best suits your home, here are some factors to consider and valuable tips to help you.
Material, design, and style
Whatever your taste in style or the current architectural design of your property, there will be an electric gate that will seamlessly fit. Do you want a wooden gate or a metal gate?
Electric wooden gates give a rustic and cosy feel to a property. However, the choice of timber is of particular importance as the forces put upon the gates by automatic gate operators demand a robust material and structure. It should also come from a sustainable source that will not harm the environment.
Some of the most popular metal electric gate designs are:
The Charlton Arched
The Charlton Flat
The Broadway Arched
The Broadway Flat
The Monmouth Arched
The Henley Scroll
The Wye Flat
The Wye Dip
The Tintern Arched
The Tintern Flat
Swing versus Sliding Gates
How do you want your electric gates to open? There are two options, swing gates or sliding gates.
It is essential that you call an expert to analyse the location of your property and the available space for clearance when you open the gate. If you have sufficient space, a swing gate that either opens inward or outwards on your property is possible. For an electric swing gate, you also have to take note of the size and weight of the gate panels and the distance between the post and the concrete where the motorization machine will be installed.
On the contrary, if you have limited space or a complicated terrain, electric sliding gates may be a more viable solution. Automatic sliding gates can either be tracked sliding gates or cantilever sliding gates.
Choosing access options
Your automated gates can be opened in many ways, depending on your personal choice. You can choose from these access methods:
Keypad entry through passcode – A digital entry pad will be installed near your automatic gate. It will require the user to type the correct four-digit code before being granted entry. You can change the code as often as you feel necessary. You can also program different codes for different users. A separate code can also be set for a pedestrian gate and the vehicle gate.
Card-based entry – This is similar to hotel swipe access cards. There are some owners of electric gates who prefer this method because there is no need to memorize passwords. The downside of this is if it gets stolen or lost, anyone in possession of your access card can get into your property.
Intercom access – Most automatic gates are built with either a hard-wired or wireless intercom system. Frequently, a security camera to see the caller or the gate is installed with this feature. This allows the owner inside the property to see who is outside before opening the gates.
Talk to electric gate experts
Fortunately, electric gates are custom-built to perfectly fit the unique characteristics and requirements of your property. It is highly recommended that you consult experts in electric gates manufacturing and installation and that they survey your property beforehand for precision in measurements and design.
TPS Gates & Doors is a family run business that has been specialising in the manufacturing, installation, and maintenance of electric gates and automated gates for over 20 years. We are more than happy to answer your service enquiries and request for quotations. Please call us on 01172 810397 or email us at [email protected].