Electric Gates: A world of style options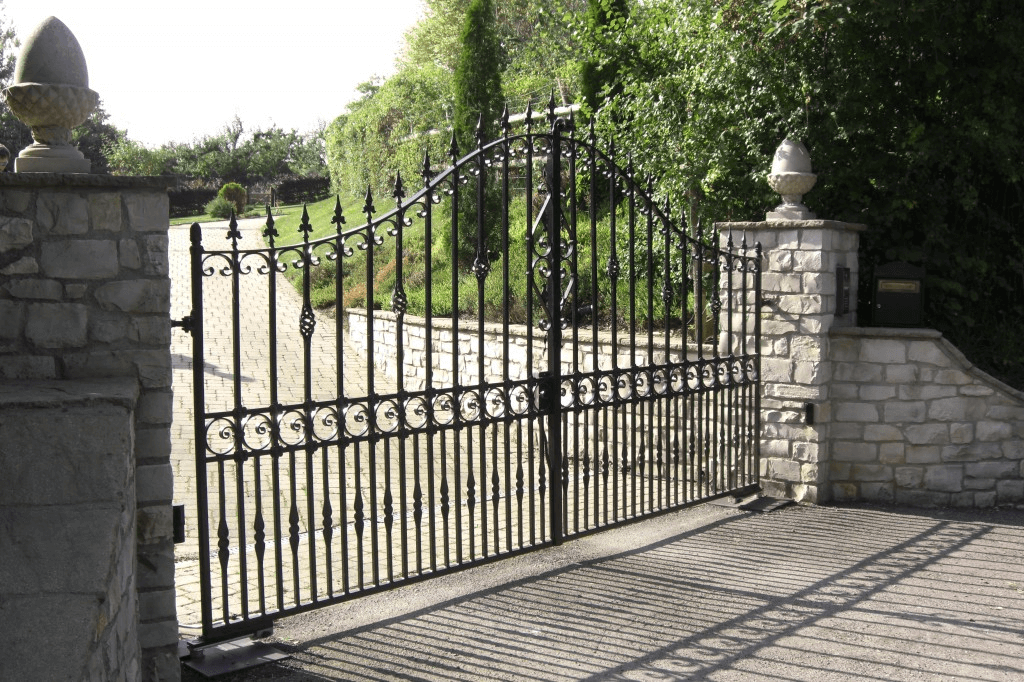 A secure home is a happy home, but home security starts well before you enter the property. An electric gate offers an easy-to-use, attractive, and secure alternative to cumbersome manual gates, whilst providing a great first line of home defence. By installing an electric gate system your family's safety and wellbeing are protected, acting as an excellent deterrent for any unwanted intruders, whilst also allowing you to specifically control who enters and exits the property at any given time.
With multiple material and design options available, you can find the perfect solution to your security concerns without having to compromise on style.
Wooden Gates
The installation of a hardwood gate will ensure a durable and stunning, and natural looking finish that will stand the test of time. They can offer a wide range of designs and finishes, giving you the freedom to pick the perfect style to suit your personal needs – whether a simple, open frame to protect your family from a nearby road, or a close boarded gate for extra privacy and security. It's important to keep sustainability in mind with this type of gate, however, so make sure that the materials are sourced from a sustainable, local supplier. Wooden gates will also need a treatment, or oil finish, to protect them against the elements, and it is likely that this will need to be applied periodically.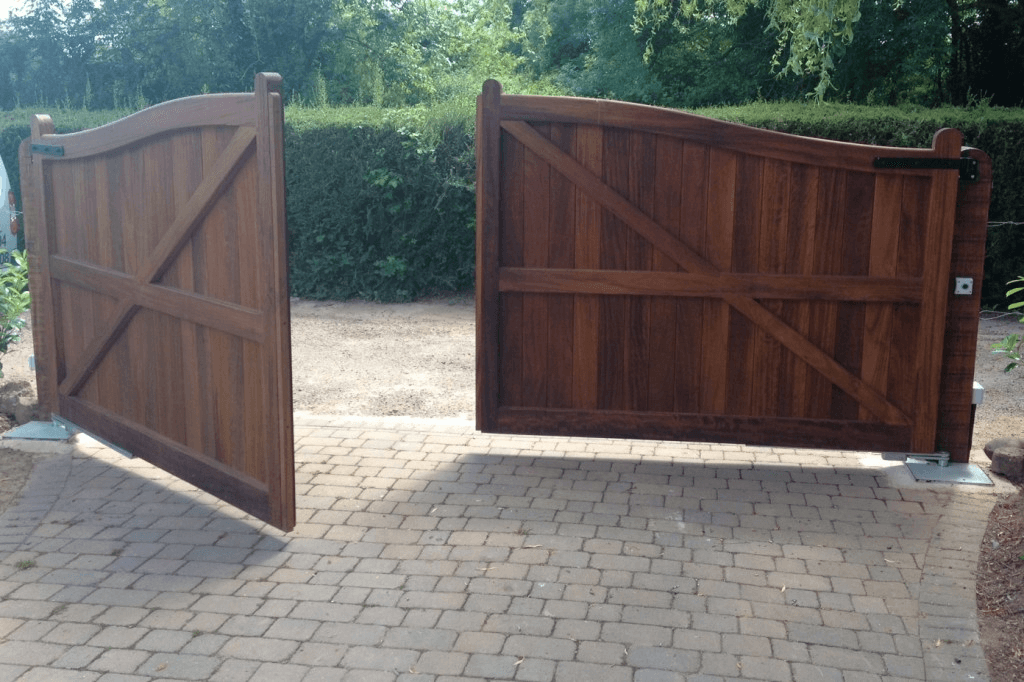 Metal Gates
Metal gates can be built to a number of design speifications, whilst also being an extremely long-lasting investment. As it is such a durable material, little maintenance is required saving you valuable time and money in the long run. If you opt for a more ornamental design, you will be adding the overall value of the property in addition to increasing security for your home and family. Metal gates come in a wide range of design options depending on the style you're looking to achieve, resulting in a stunningly grand finish you're sure to be thrilled with.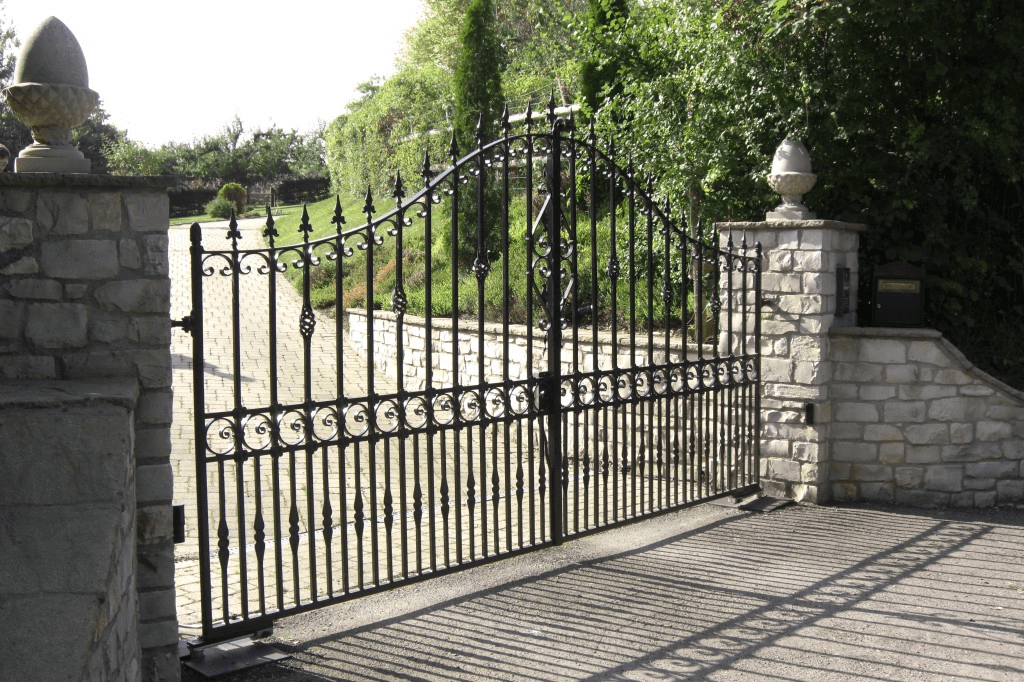 Steel framed Gates
This gate solution offers the natural beauty of a hardwood gate, with the strength and added durability of a metal one. Steel will never twist, move or warp, making it an extremely reliable framing solution, and can perfectly compliment your chosen timber cladding with the option of a painted, galvanised, or powder coated finish in your choice of colour. A steel framed gate is perfect to add an extra level of privacy to your home, and can be more cost effective than a purely hardwood gate. This solution offers added strength, security, and even require less overall maintenance.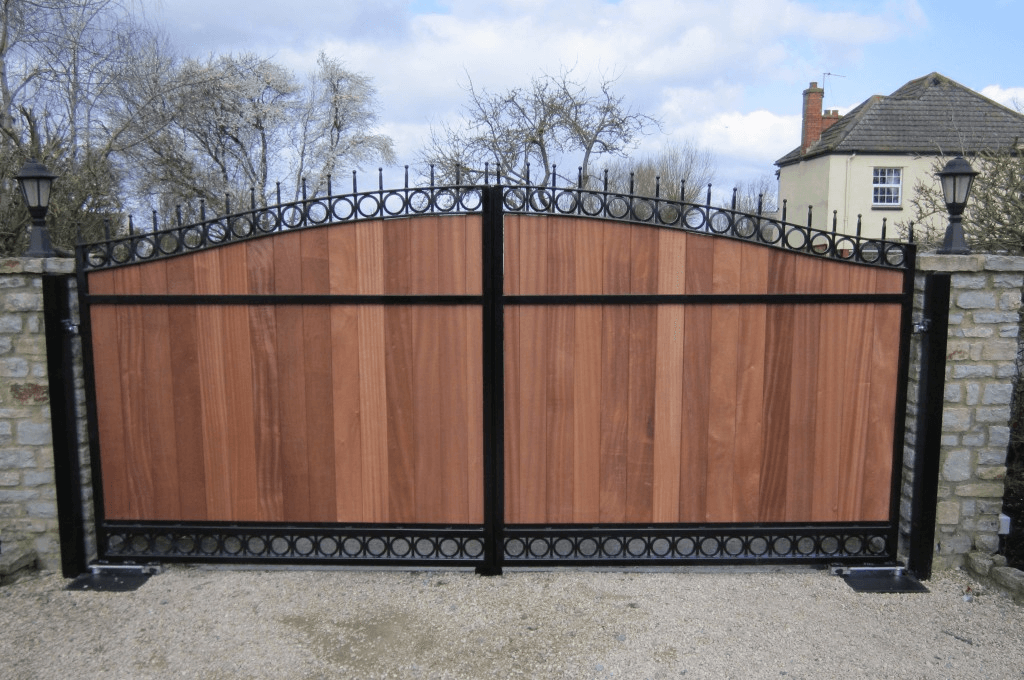 Sliding Gates
A swinging style gate may be the more traditional choice, but if you have a limited amount of space to work with, they aren't always the most practical option. A sliding gate is the perfect alternative, allowing you to maximise the space you have available, whilst still incorporating a beautifully designed, and secure electric gate system. They are also ideal if your driveway sits on a difficult slope or uneven surface, preventing any potential damage that could occur with the standard swing style. A sliding gate motor can be incorporated into either a metal gate, or steel framed gate with timber cladding, so you aren't limited on design options.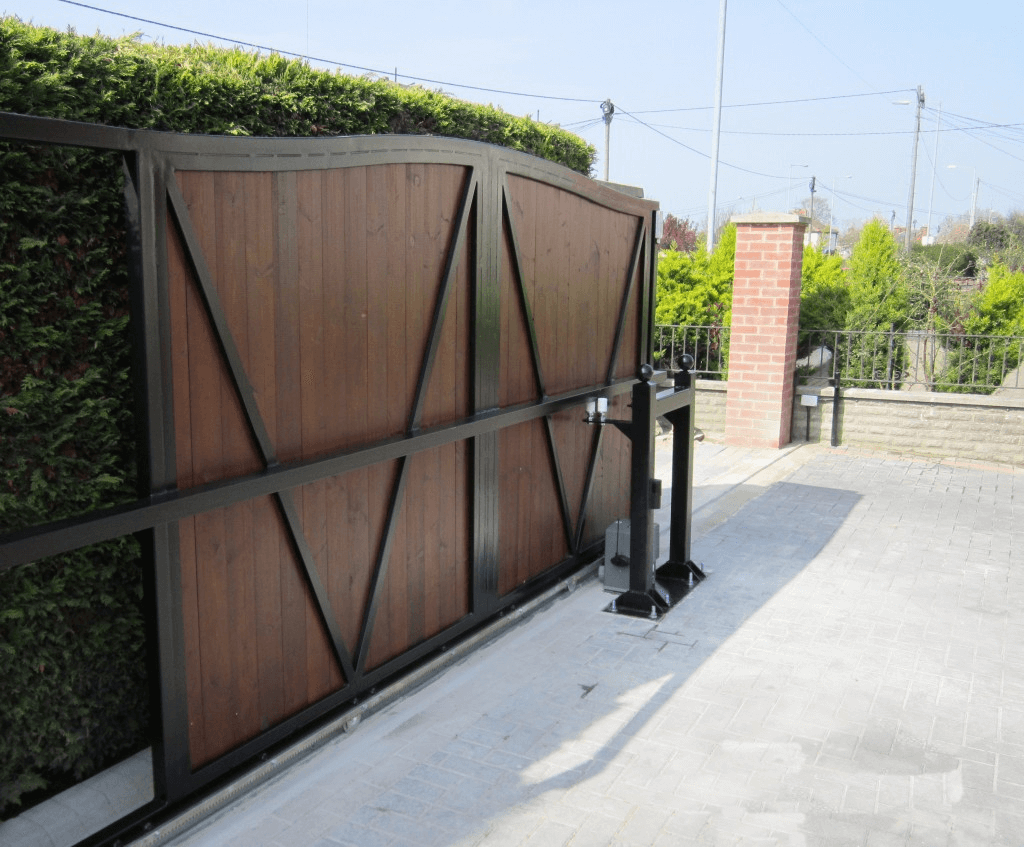 TPS Electric Gates provide a dedicated gate design and installation service to homes across Somerset, Gloucestershire, Wiltshire and Monmouthshire. We're here with you every step of the way, from design and installation, to maintenance, boasting over 20 years of experience installing high-quality automated gates. For any enquiries, to request a survey, or to begin the process of selecting your new electric gate system,
contact the team
today.