Everything you need to know about electric gate fitters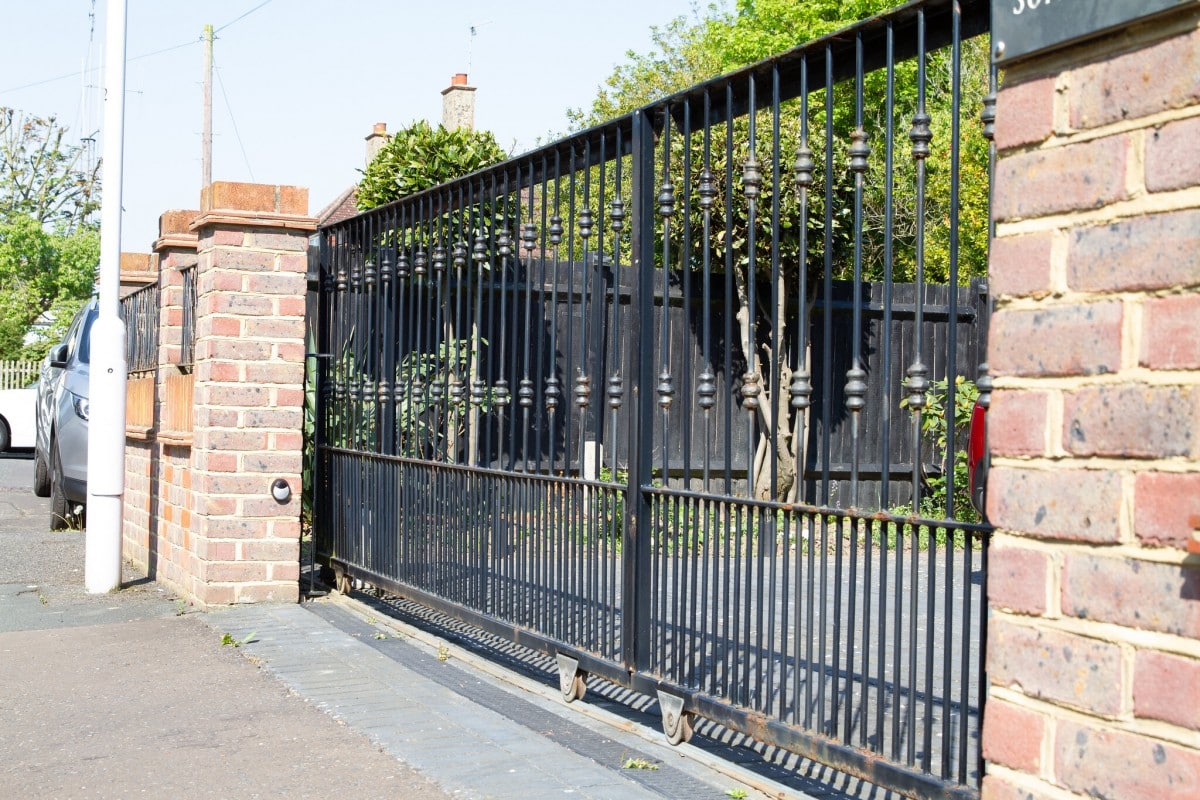 If you're considering getting an electric gate installed at your home or place of business, there are several things you should know ahead of calling your electric gate fitters. It's important to understand the process behind the installation of an electric gate, so you can select the right type for your needs, and ensure you have the best possible experience both during installation and as you use your gate for years to come.
Here's everything you need to know about getting your electric gate fitted and how your electric gate fitters can help you make the right choice.
Remember why you're looking for an electric gate
Before selecting the specific gate you want, remember why you decided you needed one. This is a vital question as it will determine the type of gate you select, as well as where it will be installed. For example, if you're looking for additional security at home, a gate at the end of your driveway that obscures the view of your house is perfect. If, on the other hand, you're looking for a gate to allow selective access to your place of business, a gate at the entrance to the carpark that allows clear visibility of your building is more appropriate.
Set your budget
With so many design options available on the market, setting a budget is important. You may have certain priorities such as specific functionalities or size, and having a clear budget allows you to narrow down the choice based on these criteria and the price you're able to meet. Bear in mind that opting for a cheaper gate isn't always the best choice financially. While it saves you money in the short-term, in the long run, you will find it suffers from wear and tear more easily, and requires considerably more maintenance. This will quickly rack up costs when compared to that which is needed on a higher quality gate.
Consider your options
The more you know about electric gates the better choice you will make. Fortunately, your fitters will be able to offer a great deal of advice in this regard. At TPS Electric Gates we're experts in every make and model we offer, from swing and double swing gates to slide gates and everything in between, and will be able to help you pick the best option for your budget and needs.
Choose the perfect location for your gate
Choosing the right location for your gate is essential. The majority of gates on residential sites are located at the end of your property, flanked by a fence on both sides. If you have a property that lends itself to this form of setup then considering where to place your gate shouldn't take much thought. It's useful to bear in mind, however, that if you have a particularly long driveway or the entrance to your car park is a distance from your building, you'll likely need to install a telephone or digital entry system to help your guests exit when needed.
Gates and doors – so many options
After settling on the type of electric gate you need, and where it will go, it's time to consider the design. This is largely down to preference rather than functionality, as the latter dictates the type. That being said, there are some strategies you can employ when selecting your designs. For example, if your gate is to be set in a fence or wall, you'll want it to match aesthetically. If you're looking for a more artistic finish you might want to opt for a more embellished style, while a professional setting tends to lend itself to simpler, more practical designs. Crucially, you shouldn't choose your gate based on the design at the expense of functionality, particularly if you want a gate that will last you for years.
Think about your electric gate servicing
Finally, you should consider what will be required to maintain your gate. Proper care and maintenance are vital for ensuring your gate functions for years to come. TPS Electric Gates are here to fit and maintain gates for the residents and business owners of Herefordshire, Gloucestershire and the surrounding areas. Get in touch today to book your electric gate fitting…